We are stardust, we are golden, we are billion years old carbon, and we've got to get ourselves back to the garden.

Joni Mitchell, singer-songwriter
Celestial Bodies yoga offerings are geared toward an embodied experience of mindful movement. These practices are all accessible and trauma-informed. I am Yoga Alliance certified with over 500 hours of yoga teacher training (500YTT). This includes certifications in Hatha, Vinyasa, and Kundalini; Mindfulness, Meditation and Sound therapy; as well as Ayurveda, Enneagram, and Lunar Wisdom. These practices combine ancient wisdom and tradition, with modern psychology in mindful movement practices that foster resilience, self awareness, and grace ~ both on and off the mat. See class in-person, live-streamed and pre-recorded offerings below or reach out to me to schedule private sessions.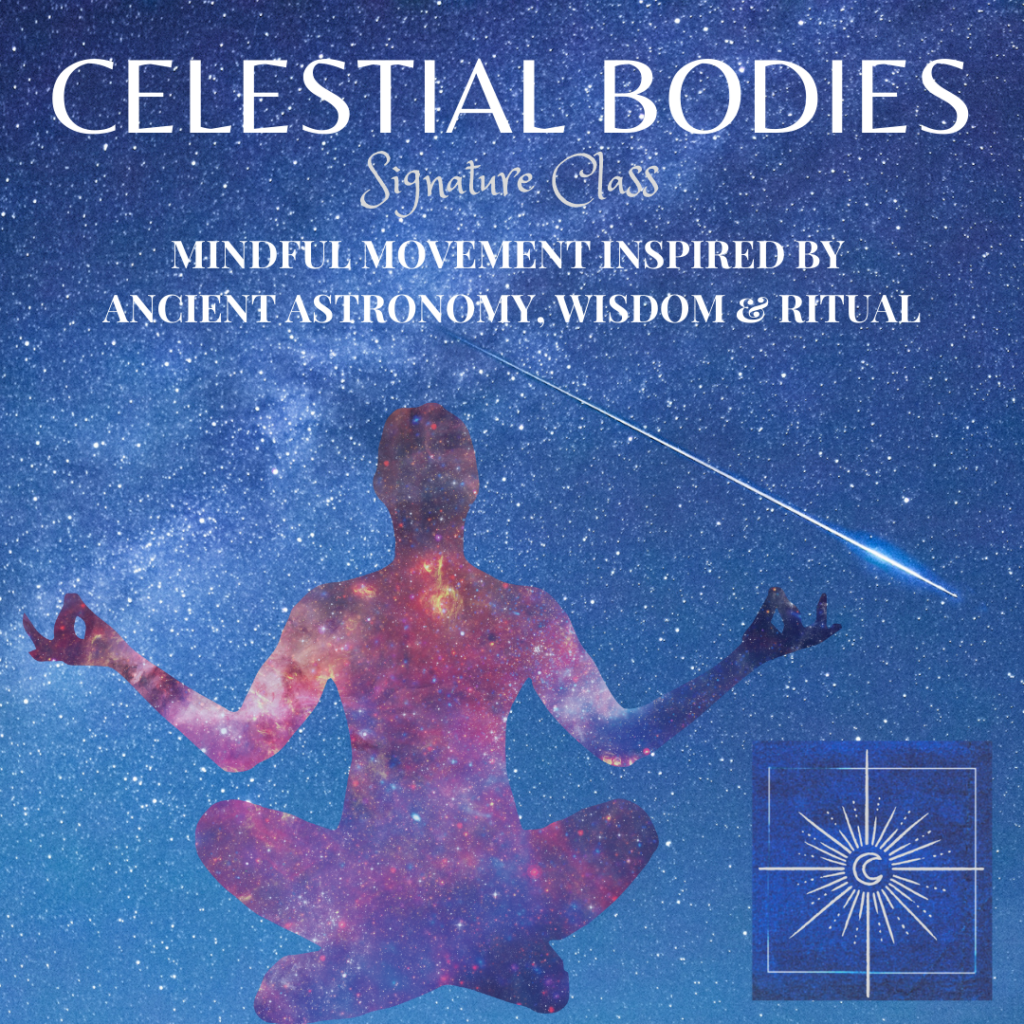 Each Celestial Bodies Signature Class is inspired by astronomy and/or anthropology. The ways our ancestors interpreted the celestial activity, developed wisdom, and enacted ritual becomes a metaphor for our embodied practice.
Wednesday Mornings, 8am, PST on ZOOM:
$11 per class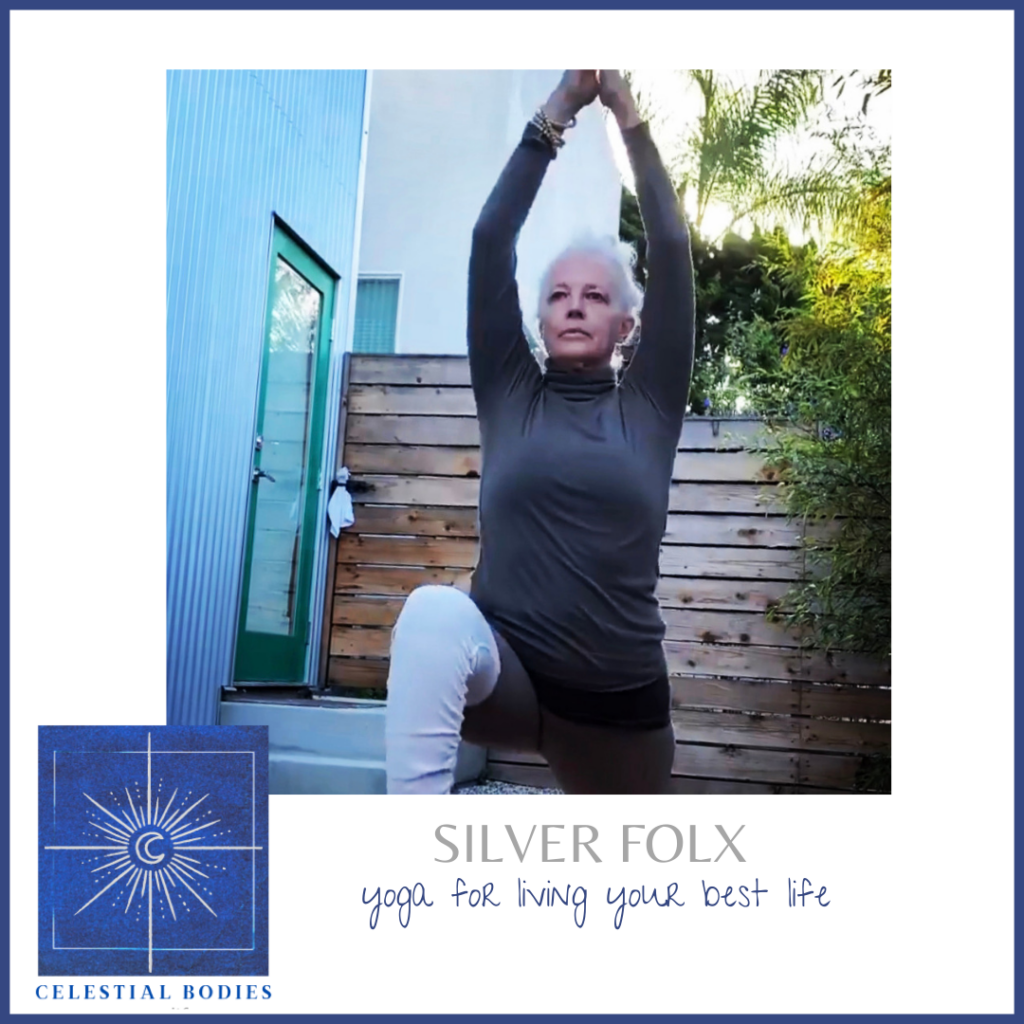 With Silver Folx ~ Yoga for Living Your Best Life, we lean into the science on aging that supports mindful movement and meditation through the practice of yoga. Accessible practices are employed to support our mental, emotional, and physical well-being.
Coming soon to the South Bay
Drop in to be determined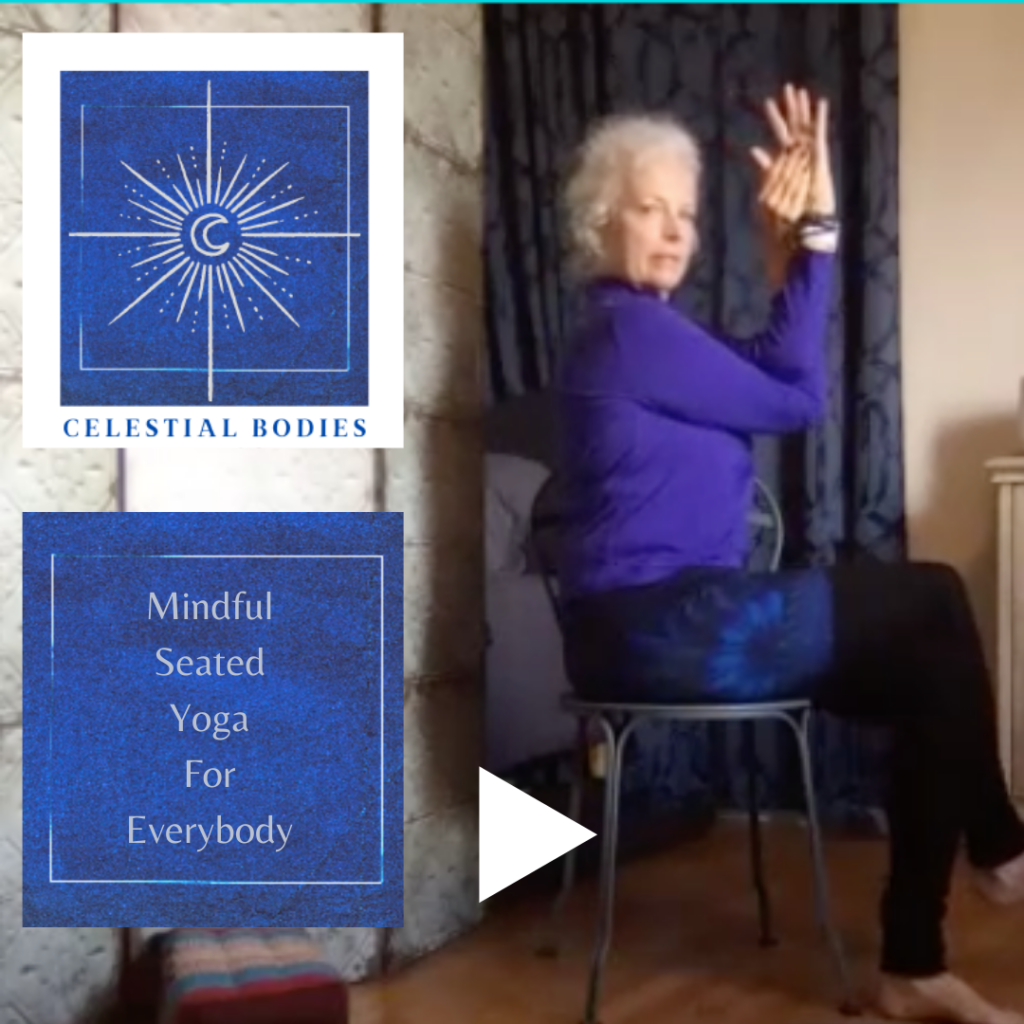 Mindful Seated Yoga for Everybody is a pre-recorded series of 5, 10, and 15 minute practices design to counterbalance the effects of sitting in chairs all day. These can be done to start the day, between meetings, or instead of a coffee break
Subscribe for access to the library.
$11 a month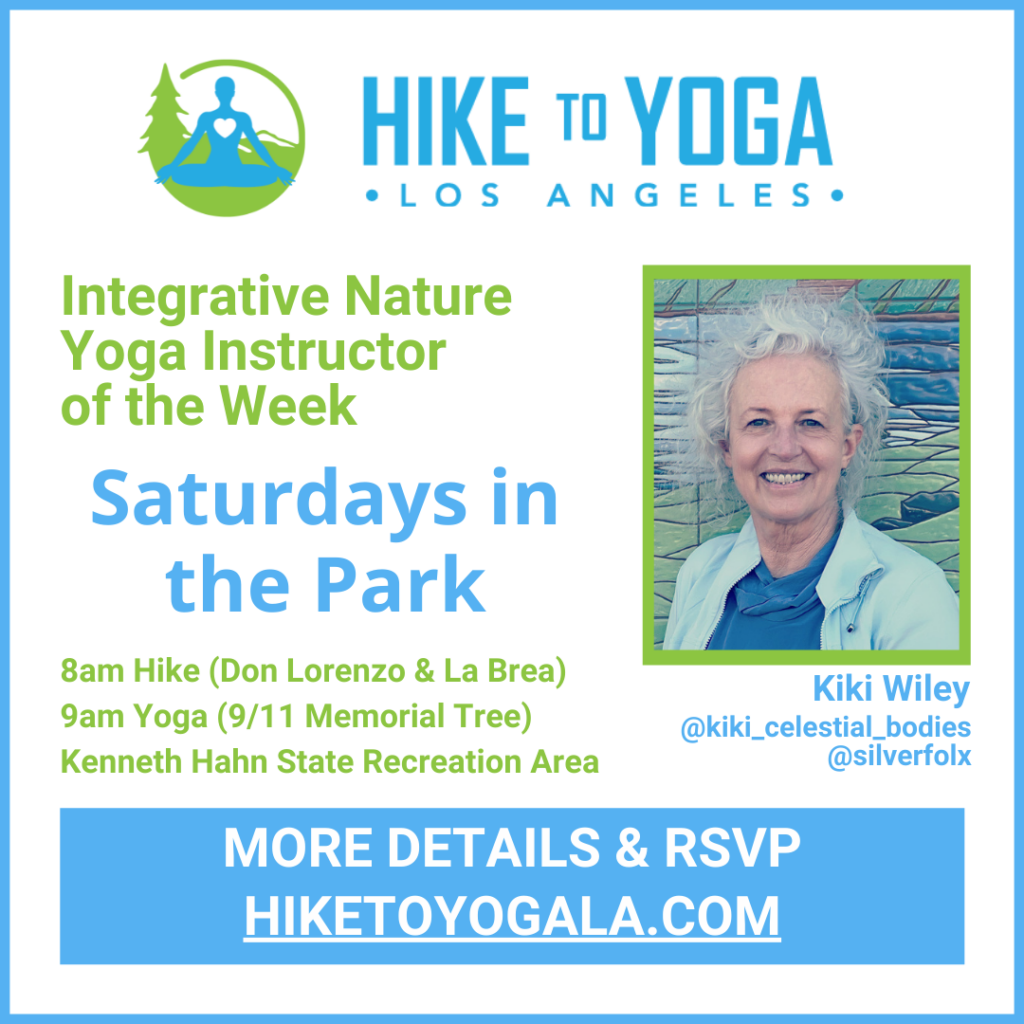 Hike to Yoga's mission is to hold community space in nature for mindfulness and movement that supports health and well-being. Chose your level of hike (easy, moderate, moderately strenuous) and end with gentle yoga.
Free to all. Donations are welcomed
Link for details
Connect below to inquire about private sessions.